New look when logging in to the University's online services
Due to a security issue in the software that manages our central login system, we are deploying a new version to remedy the problem.
A large number of our digital learning environments and other online services use the central single-sign-on service and therefore the change will be noticeable in many different systems. The biggest change is that the page for login changes its appearance.
Old login page:
New login pages:
Depending on the service you're going to sign in to, the sign-in page might have one of these looks.
Use your e-mail address as username.
Option 1:

Option 2: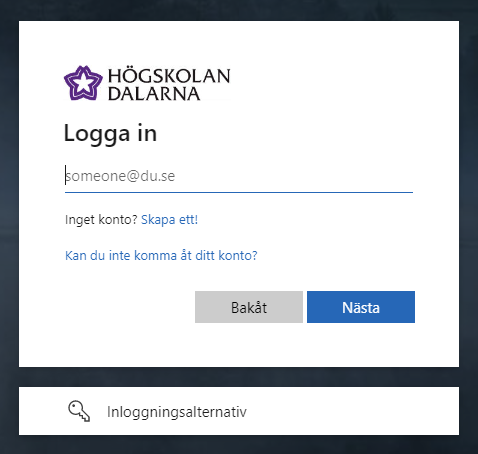 Option 2 is the same as previously used for sign-in to Microsoft 365 (mail, onedrive, office suites).
This article helped me!